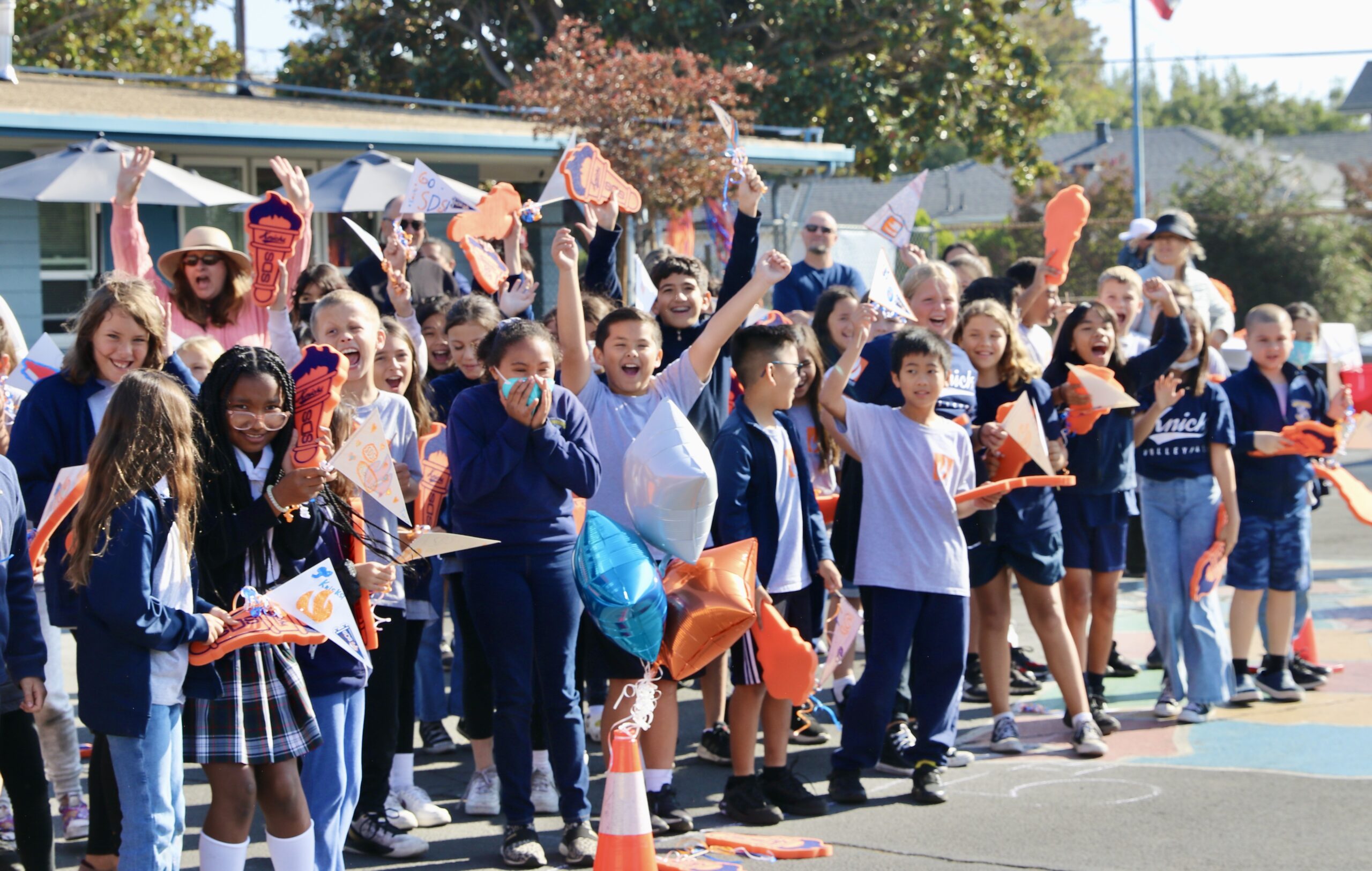 Welcome to St. Dominic School
The mission of St. Dominic School is to provide the highest standards of excellence in academic, spiritual, and moral education where the Catholic faith is celebrated and lived, empowering each student to become an informed, caring, and contributing member of society and a disciple of the Gospel.
---
St. Dominic Preschool is a center for learning where academics meet faith. We proudly serve the parishioners of St. Dominic's Catholic Church, as well as…
---
SDS is committed to providing a quality academic program that fosters critical thinking and competency in verbal and nonverbal skills…
---
St. Dominic School is an educational ministry of St. Dominic's Parish in Benicia, California. Our Catholic faith permeates our service-learning curriculum…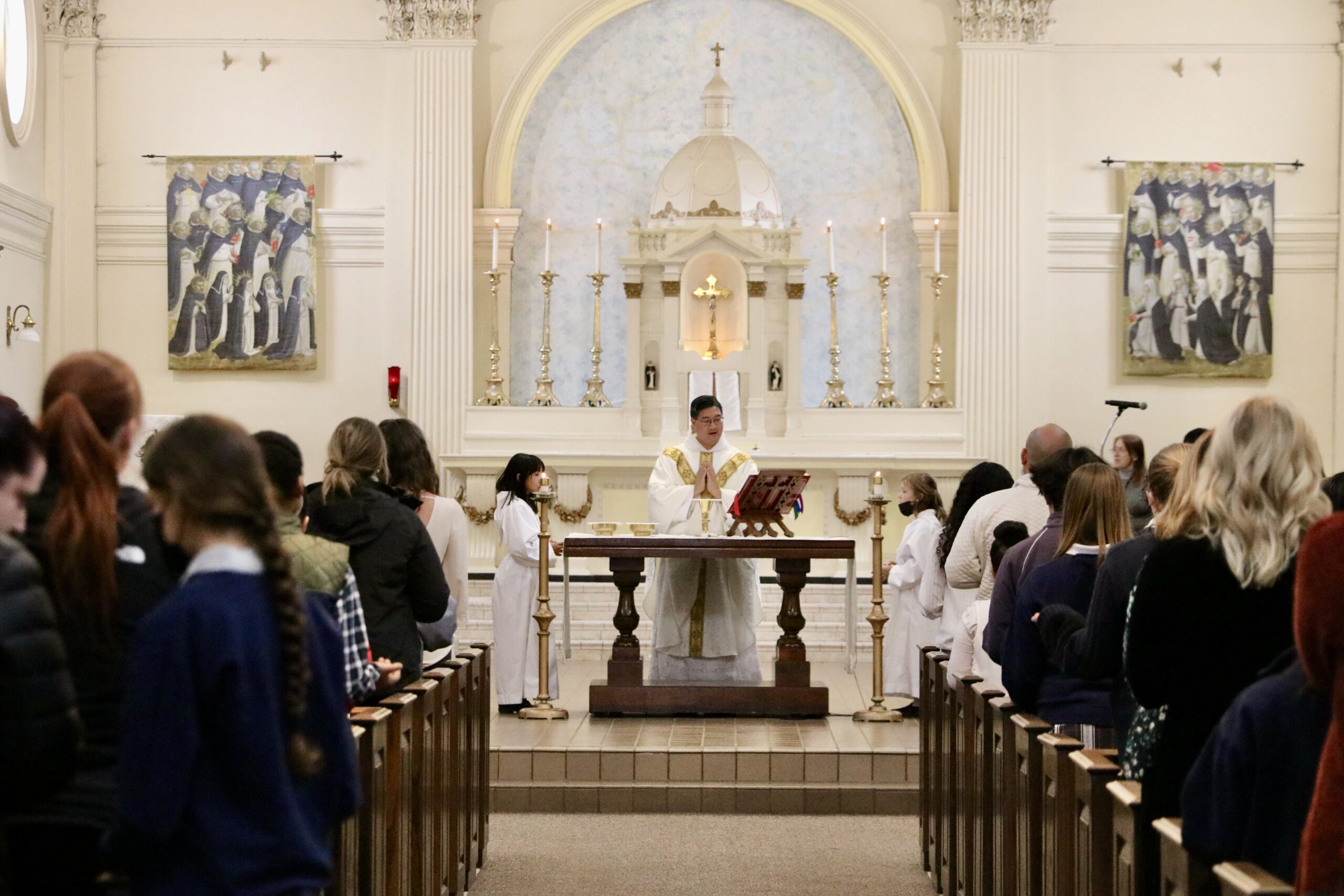 About Us
Welcome to St. Dominic School, a Preschool through 8th grade coeducational Catholic school located in the historic city of Benicia, California. We are a ministry of St. Dominic Parish, which was established in 1854 by the Dominican Order of Priests, and are a part of the Diocese of Sacramento. We are fully accredited by the Western Catholic Educational Association (WCEA) and Western Association of Schools and Colleges (WASC), our most recent self-study having been completed in 2019, earning us accreditation through 2025.
"We made the switch to St. Dominic School from public school as our daughter entered 2nd grade. We were hesitant to make the change since we liked our old school and worried about her leaving all of her school friends behind. We were pleasantly surprised at how welcoming the students, staff and community at SDS were. Over the past 5 years our daughter has thrived and it's been wonderful to watch her faith develop and grow. Our only regret is not making the change sooner."
– The Dolter Family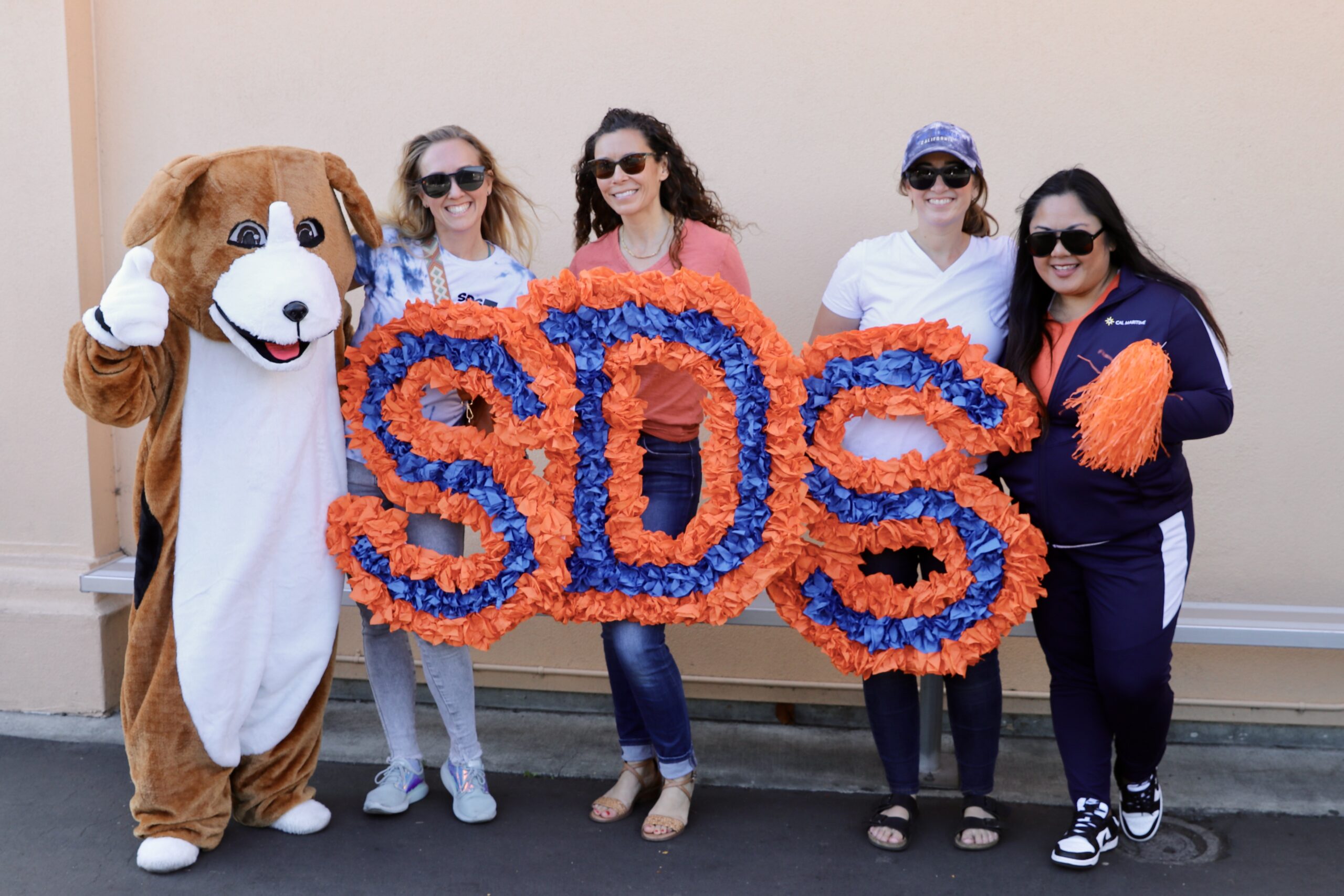 Our Community
Our community of supportive families work together to provide a warm environment where everyone is welcome. Through our Parent Teacher Group (PTG), Room Parent Program, and Mentor Family Outreach, new families are personally welcomed into our thriving community and are encouraged to volunteer, contribute, and become active participants in their child's education.
"When an entire community has your child's best interest at heart, amazing things can happen. Since moving our children to St. Dominic School last year we have seen them become better learners, deeper thinkers, better listeners, bigger helpers, and they have developed a stronger connection to the world around us."
– Kaitlin and Paul DeMers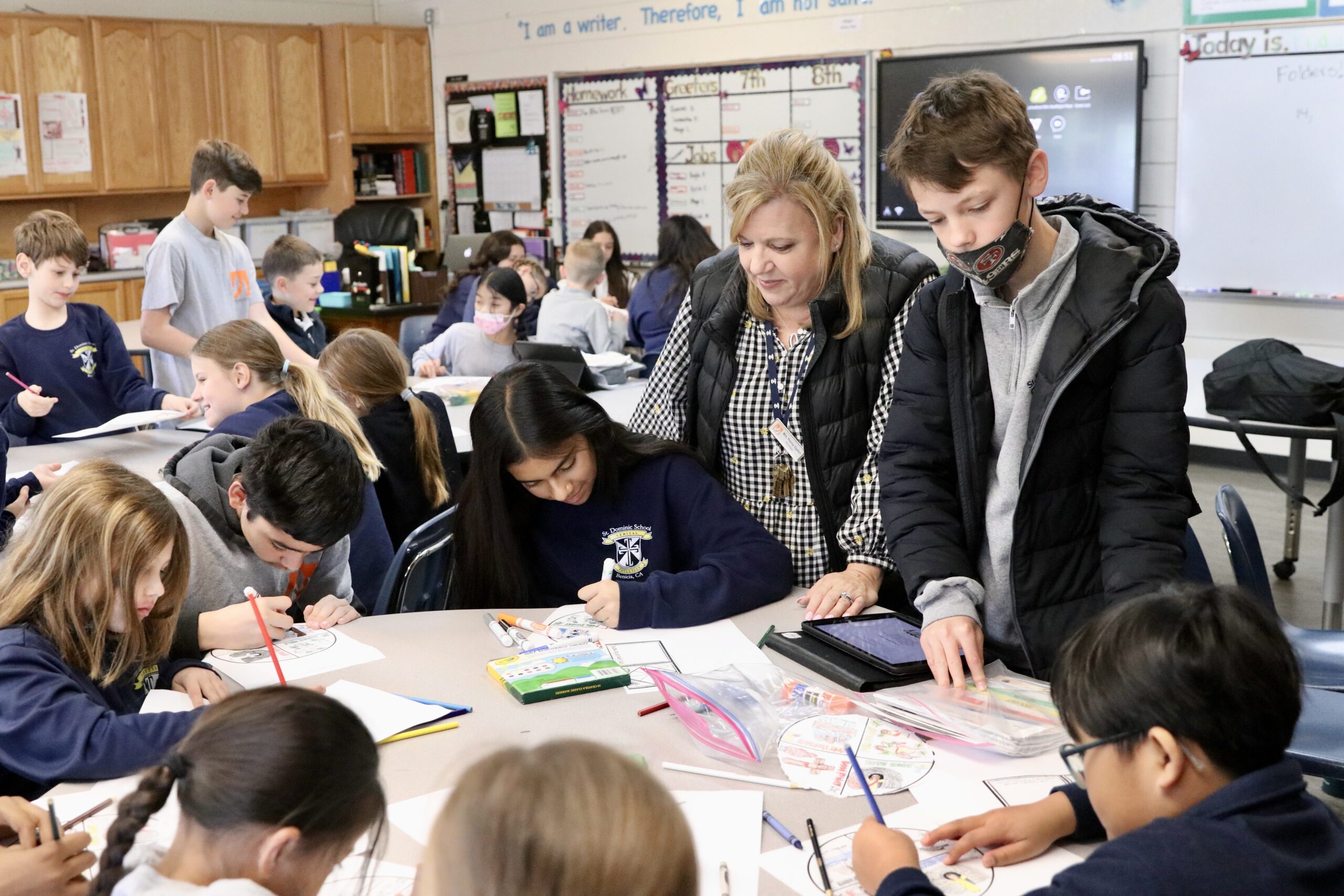 Admissions
If you are looking for a more enriching and intimate educational experience for your child and value the knowledge and acceptance of Catholic teaching in your child's life, consider joining our preschool through 8th grade community. In addition to our excellent academic programs, every student benefits from the following enrichment programs: music, performing arts, technology, STEM, Spanish, physical education, and sacrament preparation.